The Motel at White Fawn Lodge features 9 Motel rooms.Rooms 1 through 6 are small efficiency units.
Rooms 7, 8, and 9 are larger suites which have couches and chairs in addition to the normal efficiency amenities.
All of our rooms feature a mini fridge, coffee pot, toaster, and microwave.
All Guests staying in the motel have access to the Community Building.  It has a full kitchen for use to cook meals, satellite T.V, and many games and darts to keep everyone happy after a long day of sightseeing or trail riding.  Motel Guests also have full access to the lake in the summer and row bots to fish.
Click on pictures to see full size. Use Back Button to get back to this page.
---
---
Room 1
$60 per night – $300 per week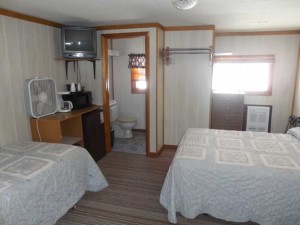 ---
Room 2

$60 per night – $300 per week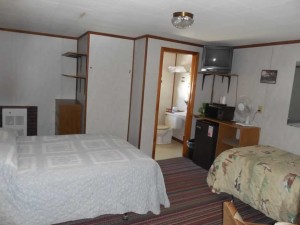 ---
Room 3
$60 per night – $300 per week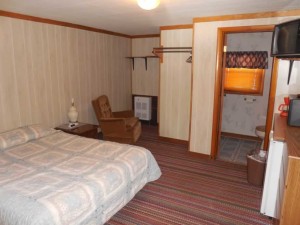 ---
Room 4

$60 per night – $300 per week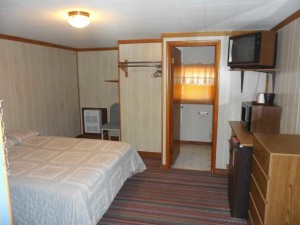 ---
Room 5

$60 per night – $300 per week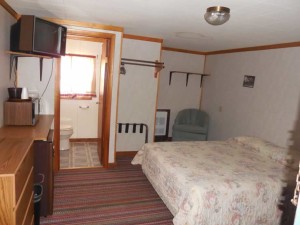 ---
Room 6
$60 per night – $300 per week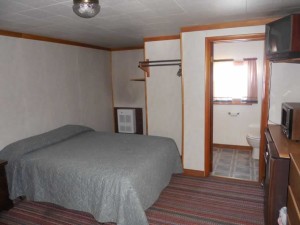 ---
Room 7

$80 per night – $450 per week
---
Room 8

$75 per night – $400 per week
---
Room 9

$100 per night – $500 per week